All about KIAF 2019. The festival calls for entries and returns to Odesa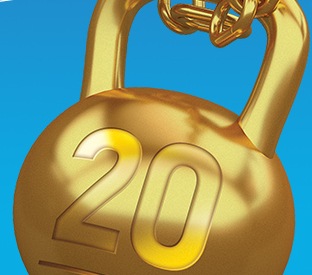 The 20th Kyiv International Advertising Festival is opened for entry submission.
In this year the festival celebrates very important date – the 20th anniversary. At the beginning it was the first advertising festival in Ukraine and nowadays it is top event for the European creative community. The festival will present a lot of surprises and good news. The seminars program and the Awards ceremony will be held in Odesa. And it is a great opportunity to come to Odessa, meet with old friends and colleagues, and recharge with Black Sea spirit for the year ahead.
Due to its format, contest rules, requirements, program and jury teams, KIAF has a recognized reputation as one of the most authoritative European contests in the creativity and advertising field.
In this year the contest program of the festival consists of 12 contests and more than 120 categories:
· Film
· Film Craft
· Print & Publishing
· Out Of Home
· Radio & Audio
· Design & Branding
· Digital & Mobile
· Advertising Campaigns
· Media
· Branded Content & Visual Storytelling
· Industry Categories
· Marketing Innovations
A full list of festival contests is available on the website.
Entries of the participants will be evaluated by recognized experts on the international arena at advertising industry:
· Film, Radio & Audio, Advertising Campaign Jury
· Design & Branding, Print, OOH Media Jury
· Digital & Mobile, Media, Branded Content & Storytelling​ Jury
· Film Craft​ Jury
· Industry Categories Jury
· Marketing Innovations Jury
There will be 4 international teams of judges, one team of representatives of advertisers in the Industry Disciplines jury, and one team of the strategists of communication agencies in the team of judges of the Marketing Innovations contest.
One of the main distinction of KIAF from other festivals, including international festivals, is a visible result. Absolutely all participants receive points, which are presented together with the lists of winners and finalists. This approach allows each participant of the festival to understand how far the work was from the victory and in what direction it is necessary to move for self-improvement.
The 1st entry deadline is on March 15, 2019.
The festival will be held on May 29 and June 1 in Odesa, Ukraine. The program of the festival includes seminars, screening and exhibition of contest, Awards Ceremony, and rich evening program.
If you have any questions, please, contact organization committee via: +38 (044) 490 90 30 or festival@vrk.org.ua.
See you at KIAF 2019!